The International Center for Academic and Professional English at Lehigh University helps multilingual speakers of English improve their communication skills with flexible, student-focused program options that are grounded in evidence-based practice and connected to the resources of the larger university community.
Part of a robust academic advising structure, ICAPE is more than English as a Second Language (ESL). Our dedicated team of professional instructors offer non-credit and credit courses, workshops, tutoring and testing services to help multilingual speakers of English improve their writing and communication skills as well as their academic and social integration. We also offer intensive English pathway programs for Conditional Admissions to Lehigh University.
ICAPE is located in Maginnes Hall 246.
WHO ARE MULTILINGUAL STUDENTS? WHO IS ESL?
Considering the global spread of different varieties of English and the various ages at which students achieve proficiency in the language domestically and internationally, the single term "ESL" no longer characterizes the rich diversity that they bring to campus. The term "multi-lingual speaker of English" captures a broader variety of more proficient English users.
Student Spotlights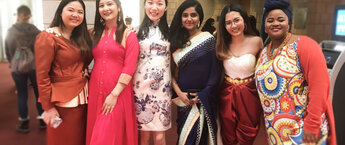 Story
Giving International Students a Voice
After taking English classes with ICAPE, Winnie Gu '19, '21G founded International Voices, a student publication
Giving International Students a Voice
Story
Working to Make a Difference
Kalim Abed, a Ph.D. candidate in special education from Afghanistan, says StepUp prepared him for his graduate studies.
Working to Make a Difference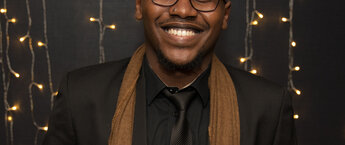 Story
'The future is exciting'
Odilon Niyomugabo '21, an industrial and systems engineering major from Rwanda, says his English classes provided a warm welcome to a new place.
'The future is exciting'