The Office of International Students and Scholars provides immigration advising and support services to help international students enroll and succeed at Lehigh University.
We also work closely with international scholars and university departments to facilitate the exchange and employment of international faculty members. You can contact us at (610) 758-4859 or intnl@lehigh.edu.
Information on Summer and Fall 2021 for International Students
Travel Advisory
OISS advises that continuing international students avoid any non-essential international travel over the summer in light of the ongoing pandemic and related travel restrictions and effects on visa processing at U.S. consulates overseas. If your visa has expired and you travel overseas, your risk of not being able to return is high due to U.S. consulate closures and the backlog of visa applications.
Please be aware of the COVID-19 related travel restrictions and protocols established by the CDC as well as Lehigh's COVID-19 policy. It is recommended that you review the guidance prior to arranging travel to Lehigh.
By the Numbers
International Students and Scholars
1,000
international students call Lehigh home.
83
countries are represented.
16%
of the student body is international.
Our Staff
Amanda Connolly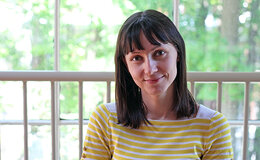 Olga Scarpero