At Lehigh University, some programs will offer conditional admission to those students who apply to the program but do not have the required English language test scores for admission.
Conditionally Admitted Students Receive a 30% Discount on Full-time StepUp Program Fee
If you receive a conditional admission letter from a Lehigh program, this means that Lehigh sees you as an excellent addition to the student population, and they want you to complete some pre-academic coursework in order to ensure your continued success at the university.
Therefore, before you are fully admitted as a matriculated Lehigh student, you must first successfully fulfill the specific StepUp conditions outlined in the Conditional Admission Letter that you received from your program. When you fulfill these conditions by successfully completing StepUp, there is no need to submit new TOEFL or IELTS scores.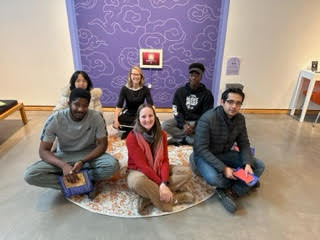 If you are seeking conditional admission to Lehigh University, you must first apply to your intended Lehigh University program before considering StepUp programming. If you have any questions about the conditions in your letter, please contact your graduate department or the ICAPE office.
IMPORTANT: You are not fully admitted to Lehigh University until you have successfully fulfilled the specific conditions outlined in your Conditional Admission Letter. You must attend classes regularly and make steady academic progress in your courses. Regular attendance means not missing more than 20% of class attendance.
What are the English Language Conditions?
You have two options to fulfill the English language conditions for admission to Lehigh University.
Option 1
Successfully complete at least one full-time StepUp semester for the Conditional Admissions Program (seven to nine weeks) with an average of grade at least B- (or 80%). The final grades in StepUp courses account for 50% of this grade and the final e-portfolio grade account for 50%. If you do not successfully complete the program with an average of grade at least B- (or 80%), then you may be able to repeat the full smeester program only one time. If you do not pass the second time, then your full admissions and your I-20 will be in jeopardy.
Option 2
Take either the TOEFL iBT or the IELTS and submit the official reports with scores high enough for full admission into your program. Lehigh University must receive official score reports no fewer than four weeks before the start of the upcoming semester. Please email stepup@lehigh.edu as early as possible if this is an option for you. Minimum test score requirements vary by program; see your Lehigh department for admissions requirements.
NOTE: You can only repeat the StepUp semester one time if you do not pass. If you do not meet these conditions, Lehigh University will re-evaluate if you can continue as a fully admitted student.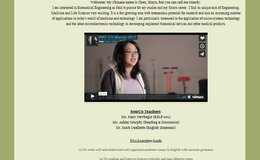 What is an e-Portfolio?
An e-portfolio assessment is an electronic collection of student works from your StepUp classes—such as writings, recorded presentations, pictures and illustrations, etc.—that demonstrates your ongoing development of English proficiency and academic skills. The e-portfolio focuses on your process of learning rather than just the products in order to demonstrate improvement, creativity, critical understanding of your own learning, and the potential for further development.
HOW TO Apply to StepUp for CONDITIONAL ADMISSIONS
Refunds: The $50 application fee is non-refundable. Refunds for the $500 deposit are only granted in cases of visa denial/delay and other unforeseen or unavoidable circumstances. In these cases, you must provide written notice to ICAPE (email is acceptable) at least 60 days before the program start date in order to receive any refund. If you have any questions, please contact the ICAPE office.