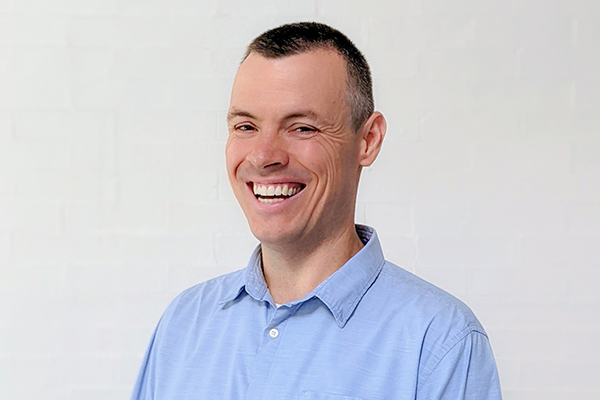 ABOUT ME
I grew up in Oregon, a state on the West Coast of the United States. I have an older sister who is 8 years older than me; also, I have two lovely nieces. Outside of teaching, I enjoy playing the electric guitar, drinking coffee, watching movies, exercising, cooking food, hiking, and spending time with my wife. My favorite part of working at Lehigh is helping students to develop their skills in academic writing, pronunciation and oral communication, and their understanding of North American academic and interpersonal culture. My aim is to create a safe space in which students can ask questions and learn about language, culture, or academic expectations, so that they can excel as scholars at Lehigh University, members of our community, and as future professionals.
education
M.A., TESOL
Columbia University Teachers College
Advanced Certificate in Effective College Instruction: Effective Teaching Practices and Effective Online Teaching Practices
Microcredential in Inclusive Teaching and Equitable Learning
The Association of College and University Educators (ACUE)
CELTA Diploma
Akcent International House, Prague, Czech Republic
B.A., Italian
University of Oregon
Philosophy of Teaching
I would describe myself as a warm, engaging, and empathetic teacher. My teaching philosophy is founded in the belief that learning should be meaningful, enjoyable, and student-centered. Also, my teaching philosophy is strongly grounded in the communicative approach to language learning. For instance, I use a variety of pair-work, group-work, jigsaw, information gap, peer-editing, and other tasks that focus on student interaction as the cornerstone of developing skills and knowledge. Research on language learning indicates that this type of interaction and participation is vital. Simply listening to a teacher lecture for more than ten minutes does not facilitate learning. Lastly, I design activities that are kinesthetic and require students to stand, move, and interact. I think this really helps the energy of the class stay dynamic.
Furthermore, I design thoughtful lessons based on Bloom's Taxonomy in which students have ample opportunities to define, explain, and demonstrate understanding of new knowledge before moving onto the stages of creation and production. In an academic writing lesson on avoiding sentence fragments, I have students identify, explain, and define what sentence fragments are. That way, students actually demonstrate their understanding in real-time, a critical part of any successful lesson. Similarly, I am an avid practitioner of corrective feedback. In classroom discussions, I prompt students to notice and make corrections as seamlessly as possible. In terms of written feedback, I use a variety of implicit and explicit feedback, emphasizing to students that 'discovering' their mistakes will result in better learning, even though it requires more effort.
Languages Spoken
Hungarian (advanced proficiency), Romanian (intermediate proficiency), Italian and German (low proficiency)