The Lehigh University / United Nations Partnership is pleased to announce a series of virtual UN-related presentations this fall, in collaboration with the International Labour Organization, the United Nations Environment Programme, Bridges 2030, the Government of Jordan Department of Statistics, and other partners around the world. All programs are free and open to the public.
Tuesday, September 22, 4:20 PM EST
Faculty Reaction to President Trump's Speech to the United Nations
Professors Mary Anne Madeira (International Relations), Vera Fennell (Political Science), Hyunok Choi (Health) and Frank Gunter (Economics) will offer their feedback to President Trump's speech at United Nations headquarters, given earlier in the day.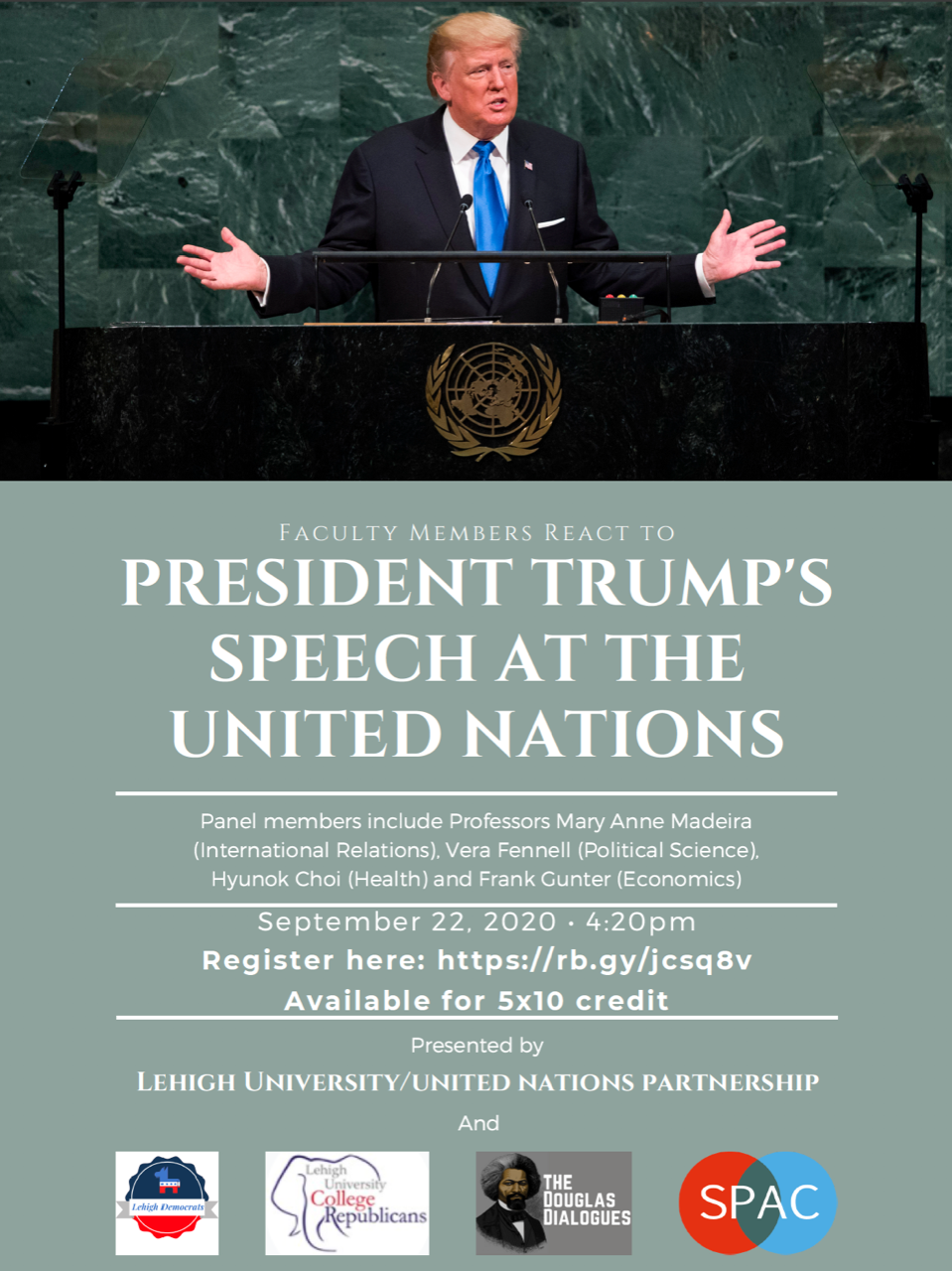 ---
Learning for Nature on 24-25 September and 28-29 September 2020
---
September 25-26 Localizing Climate Justice Conference
The Localizing Climate Justice Conference is a virtual conference which will convene mayors, other policymakers, youth climate activists, and major stakeholders from around the world in the movement for climate justice in order to spotlight local approaches to climate reform & create space for an ongoing dialogue between policymakers and their constituents on the subject of climate change. Lehigh alum Nadine Clopton is a lead organizer of this event.
For more information, visit their website.
---
Wednesday, September 30, 2020, 12 PM - 1 PM EST
What happens when the oil runs out in Saudi Arabia?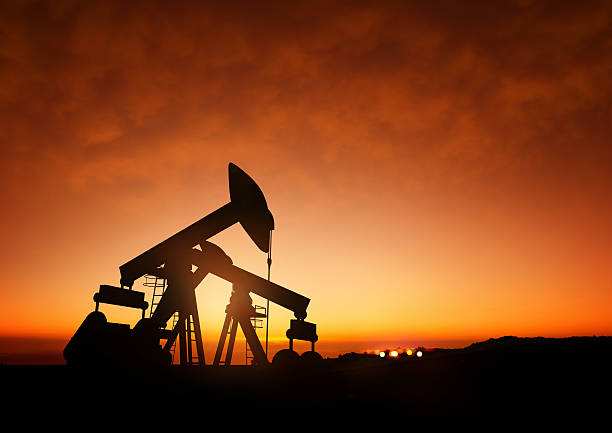 Speaker: Nayef AlMusehel, Ph.D., Deputy Minister for Policies and Strategic Planning at the Saudi Arabian Ministry of Energy
With more than 15 years of experience in transformational leadership, strategy development, economics, and policy setting, Dr. Nayef AlMusehel is currently the deputy minister of policies and strategic planning (PSP) at the ministry of energy, responsible for the integrated energy strategy, which is an effort that aims to provide a wholistic and integrated view of the sector's initiatives and objectives. Before joining the ministry, Dr. Almusehel was the director of advisory services at KAPSARC and a research fellow engaged in energy strategy, economic modelling, and energy sector research; before that he was a financial consultant at the World Bank. His experience ranges across multiple sectors with both international and national engagements and policy setting; He holds a Ph.D. in macropolitical economy and financial economics, an MBA in Finance and IT Consulting, and B.Sc. in Decision Sciences and Information Systems from the American University in Washington DC, and George Mason University in Virginia, respectively.
---
November 02, 2020 to December 11, 2020
Green Entrepreneurship - Open Online Course
---
updated 9/18/2020