Get a head start on your Lehigh experience with the Virtual College Success Academy.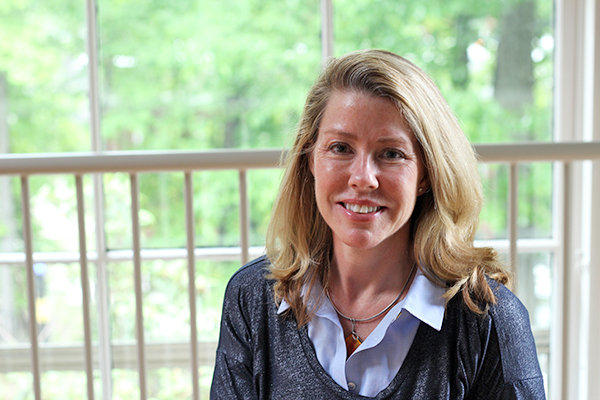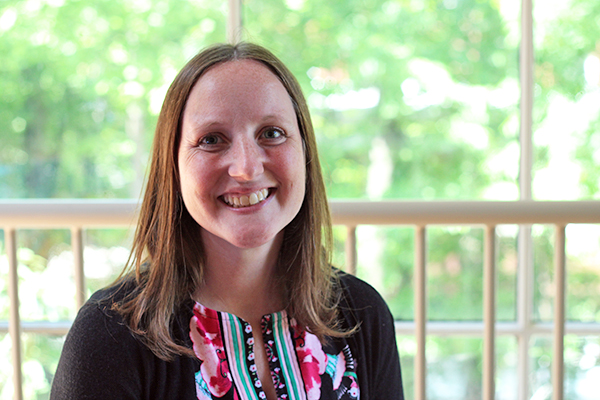 Ms. Mary Newbegin and Ms. Kayla Landers, VCSA teachers
The Virtual College Success Academy includes the three-credit course, English 095: Lehigh Life and Language for International Speakers of English. In this online summer course, you will learn about Lehigh University culture, develop your academic communication skills and engage virtually with Lehigh teachers, staff, and students.
You will meet online with your teacher and other students as a whole class at times, and at other times you will meet individually with the teacher and in small groups online. As a final group project, you will collaborate virtually on an "e-portfolio" with research about Lehigh University and present virtually to the class and invited guests.
Virtual College Success Academy is offered in two sessions this summer. The course carries three credits and is free for all new international first-year students. (Other students are required to pay the per-credit tuition rate. Learn more >)
Program Dates
Application Deadline

Summer Session One:

Fully online program

May 25-July 2

****(Enrollment Now Full)

May 12

Summer Session Two:

Fully online program

July 6-August 13

May 30

Extended: July 1
To learn more about the program, view the flyer (pdf), read the frequently asked questions below, or attend one of our virtual information sessions. Information sessions are available on April 2 and May 7, 8:00 am-9:00 am EDT.
What Students are saying
"VCSA is my first college remote learning experience, and it brought to me so many new things and skills to about both how to be a college student and how to effectively have online classes. I learned how to have effective communications and interactions with my classmates, for example in breakout rooms, and how to foster leadership online. Apart from breakout rooms, I also conducted for the first time a lot of online presentations, and learned how to use technologies like Panapto and Flipgrid, etc. I definitely feel more prepared to conduct any of my future courses online if conditions require."
"I didn't know so much about Lehigh before this class and I was grateful for the information that encouraged me to be confident to the coming semester. I used to attend online courses before but VCSA is different with them because it's more active and needs participation in discussion. This could be a great preparation for me which would foster my study in some courses which need discussion in the future."
Hear from more students in the video below!
Frequently Asked Questions
What time will the class meet?
In Summer II session, students can choose: (1) Mondays and Wednesdays 9:00-10:15 a.m. (New York time); (2) Mondays and Wednesdays 7:30-8:45 a.m. (New York time)
In order to accommodate individual schedules, travel plans and time zones, there will be some flexibility in virtual class meeting times. Please contact us if you require some accommodation in class meeting time.
What will I learn in this class?
Learn about Lehigh history and campus culture
Meet with current Lehigh students and develop a friendship network
Learn about the student resources for success, such as the Writing Center and Library
Learn how to communicate in class discussion effectively
Learn how to communicate with your teachers and your advisors effectively
Learn how to make friends and communicating informally outside of class
Learn how to give multi-modal presentations using innovative Lehigh technology
Interview and engage with Lehigh staff, students, and professors
Participate in campus social events
How much work can I expect each week?
English 095: Lehigh Life and Language for International Speakers of English is a course that meets live (synchronously) twice per week for 2.5 hours. Besides live classes, students will be expected to work on their about additional 3-4 hours. Students may also be required to log on some Wednesdays and Fridays to meet with classmates and/or instructors.
What materials do I need?
There is one textbook for this class: Make Your Home Among Strangers (2015) by Jennine Capó Crucet (ebook), ISBN # 9781466865044
What are the technological requirements for success in this online course?
What supplemental tools are available to me?
Course Site is Lehigh's course management system that allows students to join lectures, listen to recorded lectures, collaborate online, send email, check grades, submit work, and post videos all in one place. Students will be given more details about how to use the Course Site before classes begin at the end of June.
Zoom is Lehigh's licensed web-conferencing tool that enables students to engage in online classes synchronously with their instructors and peers. More information about how to get started with Zoom can be found here.
Lehigh's email is Gmail within the Google suite. Students will receive instruction on how to use their Lehigh email, and Lehigh's VPN may be required.
Any questions about technology may be referred to LTS Helpdesk or the LTS Confluence webpage, which has more general technological information.
Who do I contact to get help on/set up my Lehigh email address?
**If you have already activated your Lehigh email with a password, you can go to: https://www.lehigh.edu/google/. If you still cannot access the email after signing in, it is likely that you must wait until the end of May for the current semester to end. You can also contact Technology Services:
Call 1-610-758-4357
Text 1-610-616-5910
What is the difference between a synchronous class (live class) and an asynchronous class?
A synchronous class through Zoom is a real class! Students will see and hear their instructors and classmates in real time and have the opportunity to interact with them in a variety of ways.
An asynchronous class involves pre-recorded lectures and independent assignments on non-live days. Students may also have small-group meetings, book discussions, interactions with Lehigh staff, or instructor conferences at a time that students agree on.
What if I miss a synchronous (live) class?
It is best if you do not miss the synchronous classes, but if you do have to miss a class, the lectures will be recorded. Be sure to discuss this with your instructor.
What are the goals of this class?
English 095 will benefit new international undergraduate students who have not attended classes at Lehigh University by providing authentic interaction with the campus community through projects, readings, and group discussions.
How will I be graded?
Your grade will be assessed on the following criteria:
Participation in synchronous classes and asynchronous lectures, group meetings, and projects
Quizzes (textbook and lecture material)
Group e-Portfolio
Weekly Vlogs
What is the minimum grade that I will need to pass this course?
In order to get credit for this class, you will need a minimum grade of C+. Your grades will be recorded in the gradebook on your Course Site, so you will have access to your grades through the course.
What if I do not do well in the course? Will Lehigh still accept me in the fall?
Your grade in this course does not affect your Lehigh admission. The course will go on your transcript, and the grade will be part of your calculated grade point average (GPA). If you do not do well in the course, you have the option to withdraw from the course by the semester deadline.
What is class participation? How do I receive a participation grade for an online class?
Class participation is an important part of learning and is more than just having your computer on and listening. Full participation requires active engagement in the lesson. Here are some ways students can demonstrate that they are actively participating in the course:
Log in a few minutes early
Turn camera on
Engage in the lecture by asking or answering questions with voice or chat feature
Complete assignments before class begins
Anticipate questions
Take notes while completing assignments
Collaborate with other students on group projects
Participation for asynchronous days includes:
Log in to Course Site on asynchronous days
Make substantive contributions to online discussion forums
Complete assigned activities by the deadline
Check Lehigh email daily