The Global Citizenship Center for Pedagogies of Self, Other and World Well-being promotes pedagogies that advance self, other and world well-being within a global citizenship framework.
To this end, we seek out and create pedagogical strategies and models that
Recognize our mutuality and interconnectedness at all levels
Promote engaging with difference without striving to assimilate or eliminate it
Embrace belonging to the same world we are working to change
Include reflection and critical thinking about our place, responsibility, action and impact in the world
Are committedly experiential, dialogic, liberatory and otherwise
Promote creative work in (and in between) multiple genres
Advocate for the use of non-English and non-colonial languages
Include the deep inner processes that allow us to offer and sustain our best work
OUR FRAMEWORK / DEFINiTIONS
<<under construction >>
OUR WORK
<<under construction >>
Global Citizenship Program
This undergraduate certificate program invites students to cultivate an ethical stance, a critical way of thinking, and a committed mode of intervening in a world populated by others with whom we must co-create a viable future. Learn more >
Annual Conference
Each year, we bring together educators, artists, nonprofit professionals, activists, and other thinkers to discuss an aspect of global citizenship education and open up a creative space for collaboration. The theme for the 2022 conference is "Radical Listening to Ourselves, Others and the World." Learn more >
Global Teaching and Learning Fellows Seminar for Faculty
The Global Teaching and Learning Fellows (GTLF) seminar builds on Lehigh's distinctive ability to put theory into practice through the design of pedagogically sound and innovative international educational experiences. This seminar for Lehigh faculty members focuses on critical experiential pedagogy accompanied by deep personal reflection as a way to simultaneously attend to self, other and world well-being. It includes one week of international travel. Learn more >
Coaching intensives for Professionals
In these short experiential intensives, we take a deep-dive into a coaching-based pedagogy and practice designed to promote learning environments that value individual well-being, emphasize listening generously within difference and increase our capacity to co-create a more just, peaceful and equitable world. Learn more >
Creative Commitments
Creative Commitments is an occasional publication that brings together varied works around the theme of global citizenship. Submissions are welcome in all genres – essays, art, poems, video or any digital format. We actively seek submissions in all languages. We are committed to spreading knowledge outside of English and other colonial languages in order to welcome in larger readerships.
Our Faculty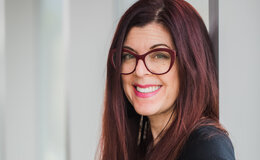 Angelina Rodríguez