In 1997, an undergraduate student knew something needed to be done for international students' wellbeing at Lehigh. It would take hard work and dedication to launch the initiative. But the first-year marketing major from Ecuador was up for the challenge.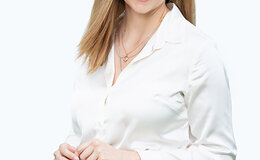 Her name was Cristina Arteta '98.
"It was a charged moment in time," Arteta says. "Diversity and inclusion were needed."
Arteta gathered with friends who had moved from abroad to come to Lehigh. Many of them had previous boarding school experiences in the United States and knew the importance of having an inclusive and safe space to collaborate within their learning community.
"We were a part of American schools in the United States," Arteta says. "We had gone to boarding school during summer so all of us had these experiences being abroad prior to getting to Lehigh, and understood that you needed a nurturing space that would provide you the opportunity to open up and give a bit of your culture, and we were missing that."
Arteta was losing international friends and classmates as transfers to other universities and knew that something had to change in order to help with retention and the overall Lehigh experience.
"So, I took on the responsibility of making it happen," Arteta said
Thus, the Global Union was born – and Arteta, the Global Union's founder and first president, worked hard to bring it to life.
"It was like my baby," she said.
"I was very motivated – it was part of my personal belief that we needed to give a forum where everyone could come in and feel comfortable and confident that your difference would be appreciated," Arteta says.
As she began to create the GU and gain momentum, Arteta was invited to a meeting of the Global Council by Roger Nagel, director of the Iacocca Institute, and Lehigh's interim president, William Hittinger. Here she presented her work thus far with the Global Union and was gain additional support from the university administration.
It was part of my personal belief that we needed to give a forum where everyone could come in and feel comfortable and confident that your difference would be appreciated.
In addition to her own hard work, Arteta says the Global Union took off with the help of many individuals.
"Christine Smith was instrumental. She was the head of development, and she helped us find a space for the union," Arteta says. "So that's how we had this place, and everyone felt at home and we started this traction, this synergy that came with it."
"Dr. Judy Rance-Rooney was a true motivator for us students and Christine Pence was the coordinator of the Global Union, she was really committed," Arteta said, adding that so many people helped to bring the GU to life.
Today, the Global Union is an umbrella organization of more than 40 student clubs and organizations with an international and cultural focus. It is also a place for international and domestic students, faculty and staff to gather.
Arteta says that the skills she learned from her time with the Global Union are still with her.
"The most enjoyable part was the leadership skills I developed through this process. But what I value the most is the diversity that I was able to feel firsthand," Arteta says.
Throughout her life after Lehigh, Arteta has never stopped striving toward building more inclusive and equitable spaces.
In her home in Ecuador, Arteta spent seven years neighboring an indigenous community of talented crafters. The crafters, predominantly women, were lacking the markets needed in order to gain financial independence and stability on their own. Arteta noticed this and was able to connect them to the necessary markets.
"They became financially independent because of their work and this empowered them to be more autonomous and they stopped being assaulted by the men," Arteta says. "So, we stopped violence for this group of women and this is so gratifying for me. Markets can thrive in one moment and can dip in the next; the empowerment they now have is something that will stay."
In Arteta's lifelong journey to help others through her work in diversity and inclusion, she was able to find herself, and said she started to do so back in her days at Lehigh.
"My Lehigh experience was a groundbreaking moment for me; it is like the moment I became myself," Arteta said.
"When I was at Lehigh, I felt that there were no limits to learning, to exploring, to curiosity, to give back what I had brought with me.
"It was an amazing experience, academically it was great. I enjoyed my classes, but outside of the classroom is where my real learning took place. I was thriving. At Lehigh, if you were willing to, you were able to," Arteta says.
As she looks ahead for the Global Union and international education as a whole, Arteta stresses the importance of eliminating blind spots for a brighter future.
"If you don't open your mind and broaden your horizon and have a different perspective, you will always have a blind spot," Arteta says. And the purpose of her Global Union and international education is to eliminate blind spots through broader inclusion.
"For the future, we still need to build these safe environments, because this is the only way that differences can be appreciated," Arteta says.
Lehigh is marking the 50th year of undergraduate coeducation with Soaring Together, a university-wide celebration of the impact and contributions of Lehigh women – past, present and future. As part of the campus-wide celebration, the Office of International Affairs is recognizing Lehigh alumnae who have made a difference on campus and around the world. Learn more about Women with Global Impact >