Lehigh University students and faculty received a record number of nationally competitive scholarships in 2017-2018, including the first Marshall Scholarship in 40 years.
These awards represent national recognition of the caliber of our students' research and intellectual abilities. The Office of Fellowship Advising helps guide students through all phases of the scholarship application process.
We're proud to congratulate the following winners.Fulbright U.S. Student Program: Grants for individually designed study/research projects or for English Teaching Assistant Programs.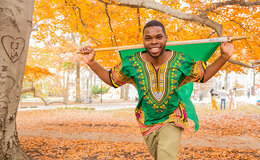 Ovie Ojeni '18, Fulbright English Training Assistant, Mexico
Mareesa Miles '18G, Fulbright English Training Assistant, Ecuador
Deanna Kocher '18, Fulbright Graduate Study, Canada
Fulbright U.S. Scholar Program: Sends American professors and researchers overseas to lecture and do research.
Professor Steven Sametz, Fulbright Specialist, China – first Lehigh professor to be awarded a Fulbright in this category
Professor Israel Wachs, Fulbright Faculty Research, Israel – Third Fulbright award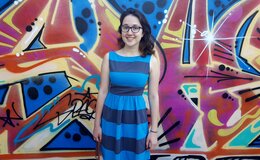 Marshall Scholarships: Scholarships for U.S. students to pursue graduate study in the United Kingdom.
Klaudia Jazwinska '18, a journalism and global studies major, will study computational and data journalism at Cardiff University and international relations and politics at the University of Cambridge. Read more...
Benjamin A. Gilman International Scholarship Program: Grants from the U.S. Department of State for federal Pell Grant recipients to study or intern abroad.
Diana Rivas Garcia '19, Gilman Scholarship, Critical Need Language, China -- first Lehigh student to win this extended language award
Gili Remen '19, Gilman Scholarship, Spain
Karen Huang '19, Gilman Scholarship, Italy
Sage Chasen '20, Gilman Scholarship, Germany
Long Ping Shao '19, Gilman Scholarship, China
Matt Kuehnle '19, Gilman Scholarship, China
Nia Baker '19, Gilman Scholarship, Ghana
Ryan Groves '20, Gilman Scholarship, Czech Repbulic
Kimberly Mejia '19, Gilman Scholarship, Spain
Paige Hapeman '19, Gilman Scholarship, Multi-country