Claire Kirshenbaum, a third year global studies and sociology/anthropology double major, and Samara Everman, a fourth year population health major, were recently selected to serve on the United Nations' Department of Global Communications (DGC) Civil Society Youth Representatives Steering Committee. They are the first Lehigh students to serve on the Steering Committee since its creation in 2016.
The Steering Committee is made up of young people ages 18-32, and it advises the DGC on youth engagement for advocacy and outreach activities crucial to the functions of the UN. Kirshenbaum and Everman will work closely with the Civil Society Unit of the DGC and Civil Society Organization (CSO) Youth Representatives to the DGC, serve as speakers at UN meetings, promote the work of the UN online, and much more.
Since the spring of 2021, Kirshenbaum has been a Youth Representative for Lehigh University. Everman has been a Youth Representative since spring of 2022 for the Nadam Foundation, an NGO in India.
As Youth Representatives, the two had rare experiences at the UN that sparked their interest to be more involved in the Steering Committee.
One of Kirshenbaum's accomplishments as a Youth Representative has been establishing and maintaining the "Uplift" Gender and Youth Empowerment Newsletter for the Lehigh University / United Nations Partnership. Kirshenbaum authors these monthly editions, highlighting issues related to gender equality, and celebrates successes of women from all over the world.
She also co-founded Lehigh's UNA-USA chapter, which encourages students to engage with the Sustainable Development Goals (SDGs) and the UN. Now its Vice President, she passionately raises awareness about the UN among youth. Kirshenbaum is confident that these experiences will help her succeed as a member of the UN Youth Rep Steering Committee.
Elena Reiss is the Assistant Director of Fellowship Advising and UN Programs and manager of the LU/UN Youth Representative program. She said "Claire never says "no" to even the most challenging opportunities. She is passionate about creating a tangible shift in gender equality on campus",
Everman has also proved herself in the face of a challenge. When Nadam first partnered with Lehigh, it was her and another Lehigh student, Lauryn Holgado, who established regular communication with the NGO. The two of them were challenged to develop a completely new relationship with Nadam, which most new Youth Representatives are not expected to do.
Everman has continued to play a crucial role in the Nadam Foundation's wide range of advocacy actions. After a year of serving the NGO, one of her most rewarding experiences was the preparation for and presentation of their UN Commission on the Status of Women event in March. She said, "I really enjoy collaborating with Youth Representatives from Indian NGO Tarumitra to host an impactful CSW event."
Her passion for the field of population health research recently reached international levels when she was awarded a Global Social Impact Fellowship, giving her the chance to conduct her own maternal health research in Sierra Leone last summer.
"[My Youth Representative experience] taught me to speak up for what I believe in, but also advocate for a greater cause while having a global mindset," said Everman. "I feel really lucky to have a badge to go [to the UN] and engage in that way."
"Claire and Samara are now leading the path that I hope becomes a well-worn trail between Lehigh and this significant youth committee," said Bill Hunter, Director of Fellowship Advising and UN Programs. As UN Youth Representatives and students involved in Lehigh's international opportunities, Kirshenbaum and Everman have taken advantage of experiences that prepared them for this role on the great global stage.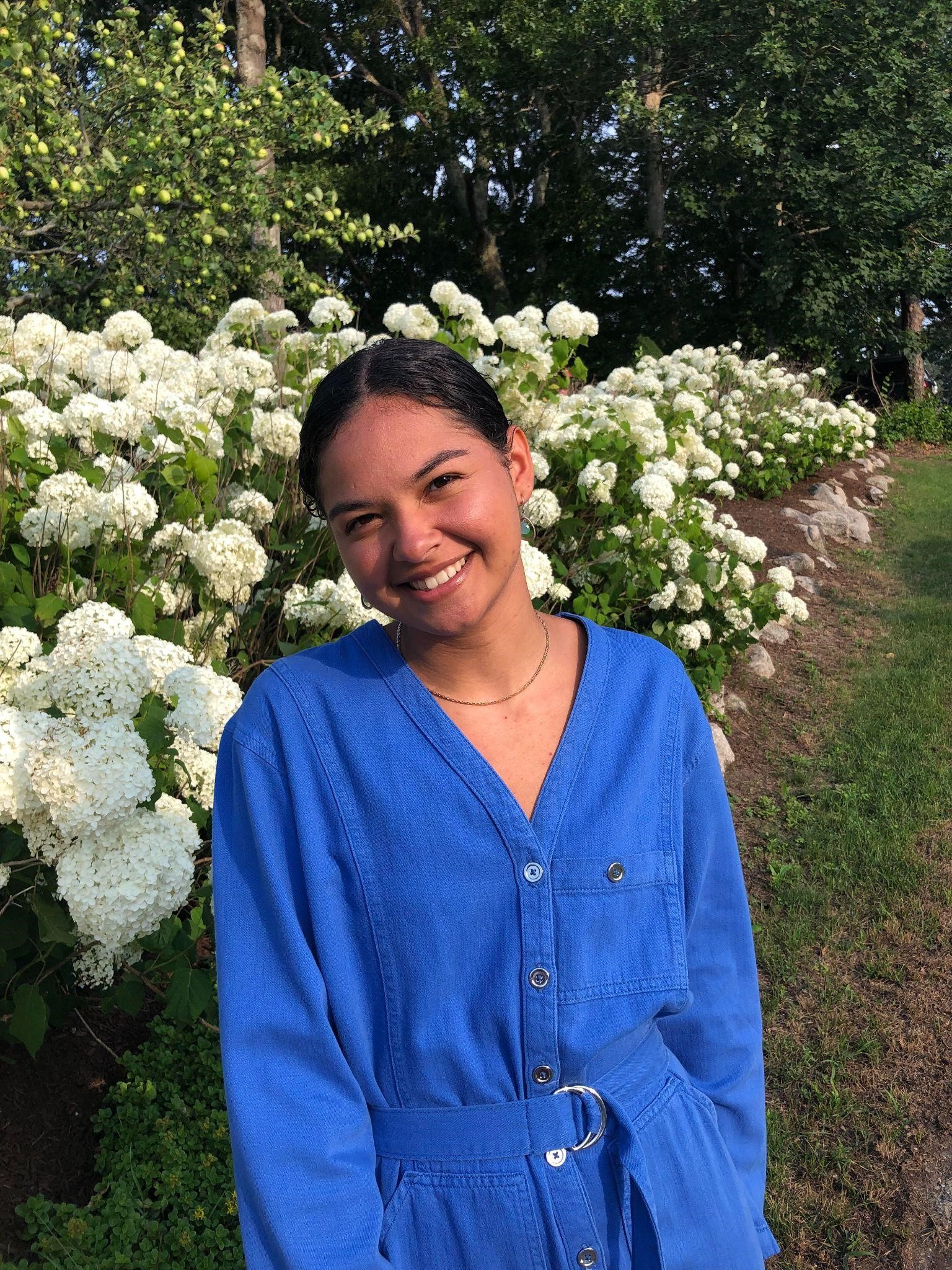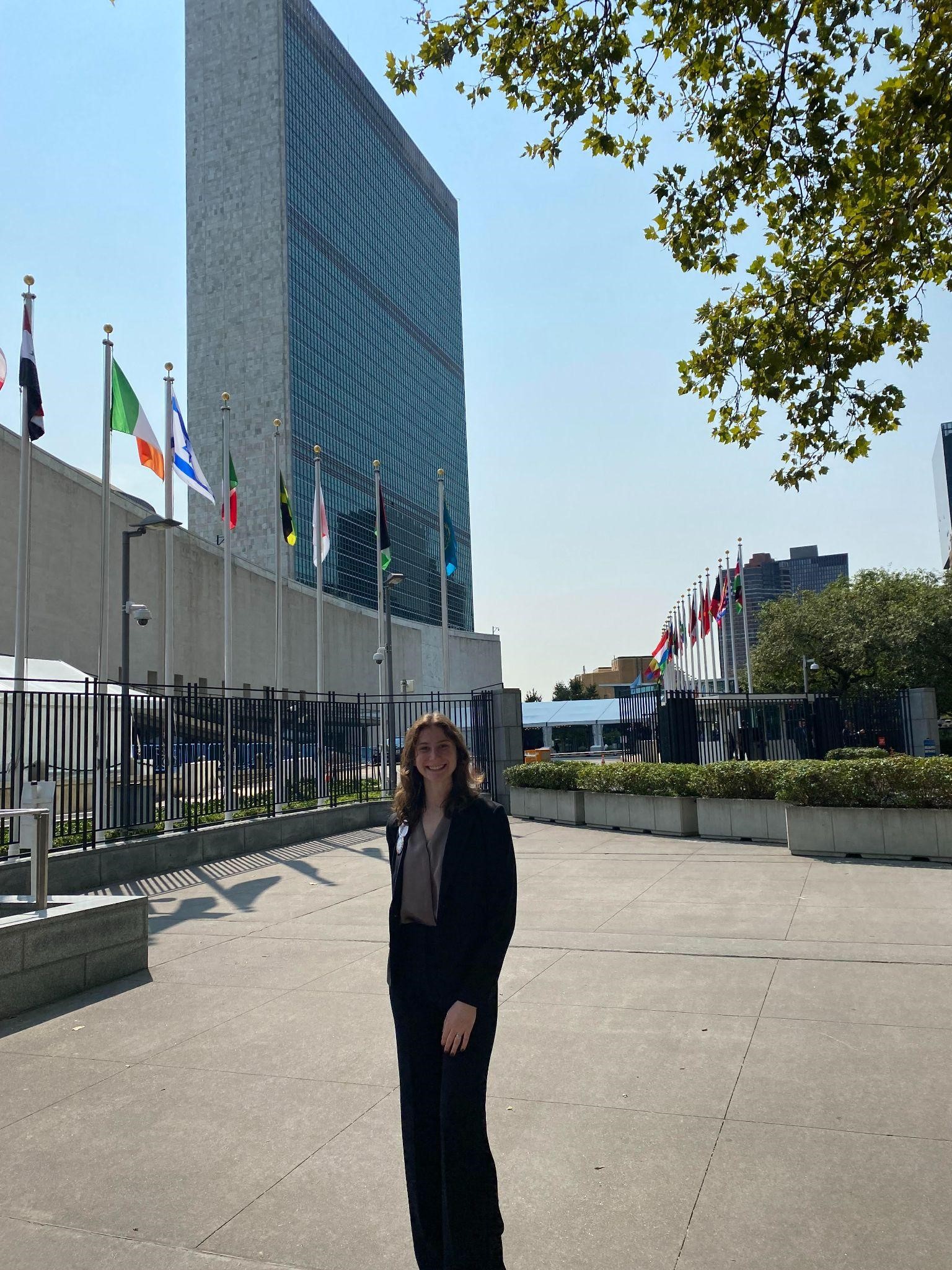 PHOTO: SAMARA PHOTO: CLAIRE